*Disclaimer: Affiliate links may be included and I may receive a small commission if you click through and make a purchase. This just helps to support my blog and I appreciate all those who choose to do this.
*I received this book for review from Redemption Press, through Celebrate Lit. All opinions of said book are my own.
What is your biggest struggle as a Homeschooler?
Homeschooling is such a different concept for me from teaching in a classroom. We don't have room for a dedicated home school space in our current house (which is okay) so I find that it's harder to "feel" like school.
This contributes to a lack of scheduling, which makes it hard to get my son to buckle down and get his school-work done. This has been an issue from the moment we started Kindergarten. Up until this year, we have struggled just to get through the main, core subjects. The book work was dragging us down and it left no time (or energy) for anything else. It was enough for us to just get through those main subjects.
Many of you have seen my posts earlier this year about our big switch to Masterbooks. This has made life so much easier for everyone! Don't get me wrong, the struggles are still there, my son still hates school, hah, but the book work is manageable. My son can see an end in sight and doesn't dally over his work like he used to when it seemed like the book work would never end.
One of those subjects I've always wanted to add in to our day was Art. Even as a child, I loved art. I was always drawing, painting, or creating something. As an adult my creative outlets have grown into creating designs in homemade soap, wood-burning, and so much more. I always wanted to offer my kids the chance to be creative. When I was offered the opportunity to review this book from Redemption Press, I jumped at it! And even better, they sent me a hard copy of the book (not just an E-book!).
The book is broken up into grade levels with units inside each grade. There are 5 units in Grade 1, 3 in Grade 2, and 6 in Grade 3. Each unit is broken up into 3-10 lessons depending on the unit.
We are going to work through the book from start to finish even though my oldest is in Grade 3. He's never had any formal art lessons (not that I think formal is necessary, but he loves drawing and I'd like to show him the exact steps to help him get better) so I think it will work best for both my Grade 3 and Grade 1 children to work together.
The purpose of the book is to teach children to look purposefully at the world around them. To see things that many are not taught to see. It starts out teaching children about their own bodies, how their arms, legs, etc are attached to their body, how long each part is, and so on. I love how these first lessons are teaching children about proportion without "teaching" them the dry, boring informational parts.
The children will create their own portfolio to keep their artwork neat and tidy, their own sketchbook, and more. They will learn about drawing faces, lines, signs, and thumbprints. It is one of the most comprehensive art books I have seen, and simple enough for any child to complete.
I also love that it covers three grades, so our Art will be covered for three years! That's a win for any homeschool parent. No one likes to have to purchase curriculum over and over. And the best part is that Masterbooks just brought out an Art curriculum for grades 4+ so we'll be able to move into their Art program when we finish this one.
Another good thing about this program, is that this book is put out by a "Christian" publishing company, and as such, I can be fairly certain that the content is not going to contain anything I object to. This can be a gray area in many art programs.
I do feel this book is especially suited to those who already have a back ground in art of some sort, or like being creative. Parents who don't like art themselves may struggle with teaching their children through this book. The lessons do not contain as much information to the parent on completing the steps as might be necessary for some. For those who are able to read and follow directions well, this book would be fine, but not all parents may find it as simple to use.
Continue reading for more information on the book and a Giveaway!
About the Book
Book: Teaching Art
Author: Jerry E. Twitchell
Genre: Nonfiction EDUCATION/Teaching Methods & Materials/Arts & Humanities
Release Date: February 20, 2019
As Simple as 1-2-3
Everything needed to structure and teach an effective art program for grades one to three is made simple for the home-school parent or teacher.
This step-by-step process for teaching art is perfect for home-school teachers or parents with limited art skills or time to create their own programs. This system of insight, responses to judgments, ideas, and feelings aligns with public school and state visual arts requirements.
Teaching Art in the Primary Grades is designed to foster lifelong interest in the arts, provide a gauge of what can be expected of children at various ages and grade levels, and present a baseline for measuring growth and skill.
Lesson plans with goals, objects, time frames, techniques, steps, illustrated examples, and assessment of growth are included.
Click here to get your copy.
About the Author
Jerry E. Twitchell, DEd, is a retired educational administrator and art and history instructor. With over thirty years of experience as a teacher and principal, Jerry has nurtured primary through secondary students to experience the excitement of art. In his work with parents, teachers, and especially children, he has sought to bring to life a love and passion for art.
More from Jerry
Ever since I was young, I have always loved art. It was only natural for me to be teaching and sharing the love of art to young people. Over the years, a number of parents, students and fellow teachers and administrators suggested that I should write a book about teaching art, particularly to the emerging beginning artist. This would hopefully help them gain confidence in themselves in return would flow into their reading and writing subjects. After retiring, pondering and headaches, I started putting it together and throwing around ideas to myself on what should be included and "Wala"…..here it is.
Blog Stops
Library Lady's Kid Lit, September 11
Truth and Grace Homeschool Academy, September 12
Mary Hake, September 12
A Baker's Perspective, September 13 (Author Interview)
Debbie's Dusty Deliberations, September 14
Kathy Anderson, September 14
Vicky Sluiter, September 15
Lis Loves Reading, September 16
Creating Romance, September 17
janicesbookreviews, September 18
Texas Book-aholic, September 19
Quiet Workings, September 19
A Reader's Brain, September 20
Older & Smarter?, September 21
Inklings and notions , September 22
Little Homeschool on the Prairie, September 23
The Artist Librarian, September 23
For Him and My Family, September 24
Beck To Basics, September 24
Giveaway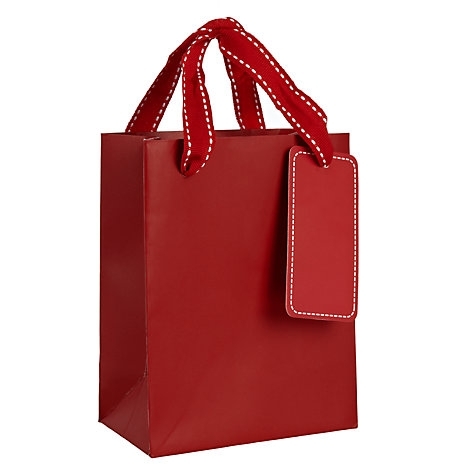 To celebrate his tour, Jerry is giving away Gift basket with Basic art Supplies, Stack Card and a Athabascan People of The North coloring book!!
Be sure to comment on the blog stops for nine extra entries into the giveaway! Click the link below to enter.
https://promosimple.com/ps/ec3a/teaching-art-celebration-tour-giveaway
Latest posts by Amanda Cunningham
(see all)